"The Pure Nâm Experience is a special experience that you will cherish for the rest of your life"
The Pure Nâm Experience is a small private retreat, which introduces the practice of LivingNâm. The practice of LivingNâm appears in the application of specific instruments in silence.
When you first visit The Sage Yoginâm, the Pure Nâm Experience is most recommendable, since this experience places LivingNâm and the visit to Yoginâm in the appropriate perspective.
The Pure Nâm Experience offers a programme where you are invited to not communicate, analyse, feel, or understand. The instruments and the HarpMood speak for themselves. In addition, there is the opportunity to receive the Healing Breath from Yoginâm – a powerful instrument that you will be able to use for the rest of your life.
Prior to the start of the programme you will receive ample instruction, and there will be a chance to ask questions. Aside from the practical application of the instruments, you will have four private meetings with Yoginâm, including Live HarpMood.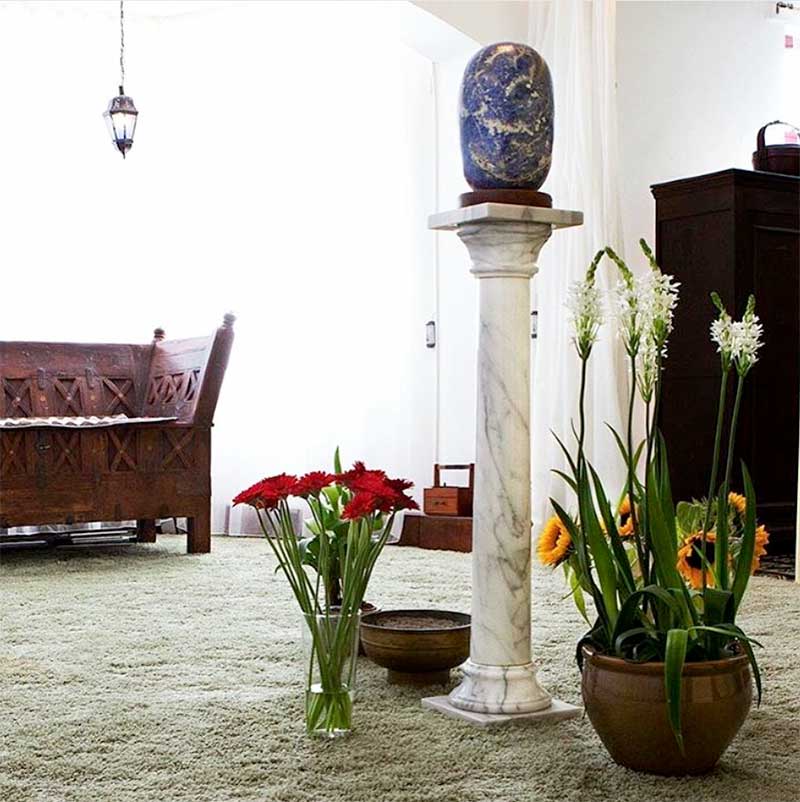 The full programme lasts a little over two days. If you would like to extend your visit beyond these two days, that can of course be arranged. The Pure Nâm Experience is an experience that will structurally enrich your life. When you are open to it, it gives you the key to permanent meaning, independent of external circumstances. Because of this, you gradually start seeing life with a different view. Fear transforms into acceptance, all striving transforms into calm, and the search for happiness transforms into an unconditional level of well-being.
After the Pure Nâm Experience you can apply the instruments in your daily life, and it will help you find a way in every situation. Many before you have had this experience, and are reaping the benefits.
The Pure Nâm Experience can be booked throughout the year in La Ermita, and during the Month of August in the Nâm Retreat Centre in Amonines.

You will either be staying in a single or double room. You will receive a copy of The Book of Nâm, and a password for the website, which enables you to tune in to the HarpMood broadcast for one month.
request the pure nâm experience
Fill out the form below, we will reply as soon as possible indicating availability for the requested dates, thank you.