 The Nâm retreat of silence
Allow yourself to discover what a Pure Life is

The Nâm retreat of silence
A 5-day Nâm Retreat of Silence offers a daily programme that supports you in completely stepping outside of your daily patterns. Yoginâm's participation with HarpMood makes this form of retreat quite special and truly unique.
A Nâm Retreat of Silence with Yoginâm is a very special experience. 
The week is the ultimate immersion in LivingNâm, with its instruments. It is a true silent retreat, with five days of complete silence. The silence is supported by a balanced programme, in which the instruments of LivingNâm take a central position.
The idea is that there is no communication at all during the silent days. This means participants do not communicate and that phones or other digital devices are not used. In addition, you will not occupy yourself with other daily affairs. This is not a hard and fast rule, but an invitation to create for yourself a situation that enables you to fully experience a state of silence. The daily programme of six meetings, combined with the application of the instruments, carries you through the day and offers support and direction, in the experience of silence.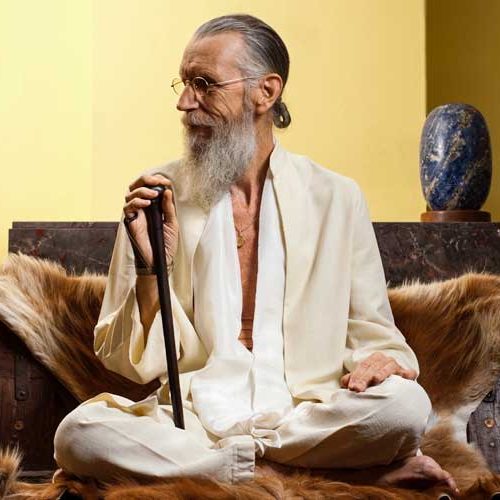 Being in the presence of Yoginâm one will immediately experience the immense concentration and compassion he radiates for all beings. Speaking with him you will feel how true and real his listening and guidance resonates in you. To be able to share in his state of being is an enlightening experience because of the deeply heartfelt sincerity and dedication to Love and peaceful living. Many who have been blessed with his presence witness it as a life changing event.
Every human being seeks well-being and happiness, but how do you realise this? Welcome to the world of LivingNâm.
The world currently battles a number of different kinds of crises, and they will have a huge influence on the life of future generations. It is fundamental for something to change, otherwise things will become increasingly problematic. We are able to change from the inside that what we are as humans, in order for the notion of why we are alive to return to us. This change causes harmony in yourself, as well as in the world.
With LivingNâm you take back responsibility for your life, which is transcendental by nature. For an optimal Attunement, it is useful to apply 'indirect instruments'. These instruments date back thousands of years, and within LivingNâm there are several ways to discover the applicability of these instruments. Are you looking for stable happiness and well-being, and are you prepared to give it your all? Or are you looking for more meaning, and you'd like to have a kind of compass for your journey?
Discover LivingNâm and a world will open.
The Sage Yoginâm offers LivingNâm as an answer to our modern times.
You will receive a copy of "The Book of Nâm" and a password for the website, which enables you to tune in to the HarpMood Broadcast for one month.
Nām silence retreats are made up of a maximum of 15 people, so places are limited.
When planning your journey and flight, please take into account that your presence is required before 16pm on the Introduction Day, and that the programme ends at noon on the Goodbye Day

Book the next Nâm Retreat of Silence